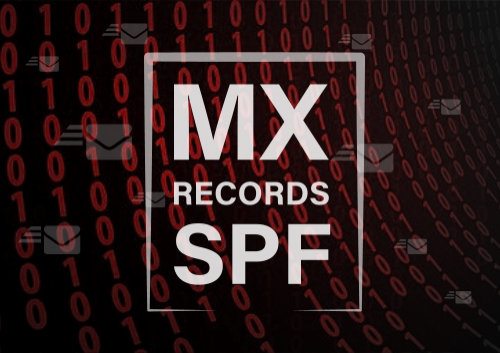 Is your company plagued with phishing attacks and various other email related problems and at the same time, since you might not be a technically savvy person you are not sure how you can help your company?
Well, we are preparing a service for all visitors logging in to usewise.com that will give you a detailed report on your corporate email server that will be user friendly and technically advanced enough so that you can bring it to your IT and ask them.
We have already made a short introduction to this topic, and now we bring you two more videos in which we explain what are MX and SPF records.
MX record
Simply put – an MX record or mail exchanger record is basically a record that tells everybody that is sending email to your domain where this email will go, and this information is publicly available. MX record is a resource record in the Domain Name System (DNS). We often see examples of bad practice where MX records are not specified. Our intention is to give you relevant information and encourage you to take all necessary steps to make your email communication as safe as it can be.
SPF record
SPF stands for Sender policy framework which is an email authentification method that is used to prevent spammers from sending messages on behalf of your domain. Setting up an SPF record will help to prevent malicious persons from using your domain to send unauthorized (malicious) emails. With SPF properly set up, as a sender or receiver you can rest easy knowing that communication is not compromised.
How can UseWise™ help
We think that deeper knowledge of this topic can really come in handy in your day-to-day business because, unfortunately, these things can happen to anybody. Our future service on usewise.com will give you SPF and MX record analysis and recommendations as well. When this series is over you will be able to access this report. In the meantime, you can still log in to usewise.com and check other cool resources that are already there for you to use. Here are the links to videos part 2 and part 3.