If you haven't used the catchall email address, we will explain in short how this Google Workspace option can be beneficial for your business. In email communication, it often happens that emails dont reach the final destination for many reasons and one of them may be the incorrect email address of the recipient. 
Catchall email address is a convenient way of receiving all emails that were sent to your domain to nonexistent/incorrect email accounts. For example, if one of your users has the following email address: robert@yourdomain.com, but somebody by mistake sends him an email to rbert@yourdomain.com, that email would never reach his mailbox as expected.
But when you set up a catchall account, you can even get those emails that are sent to misspelled addresses. Whichever combination is used before @yourdomain.com, you will still receive those emails.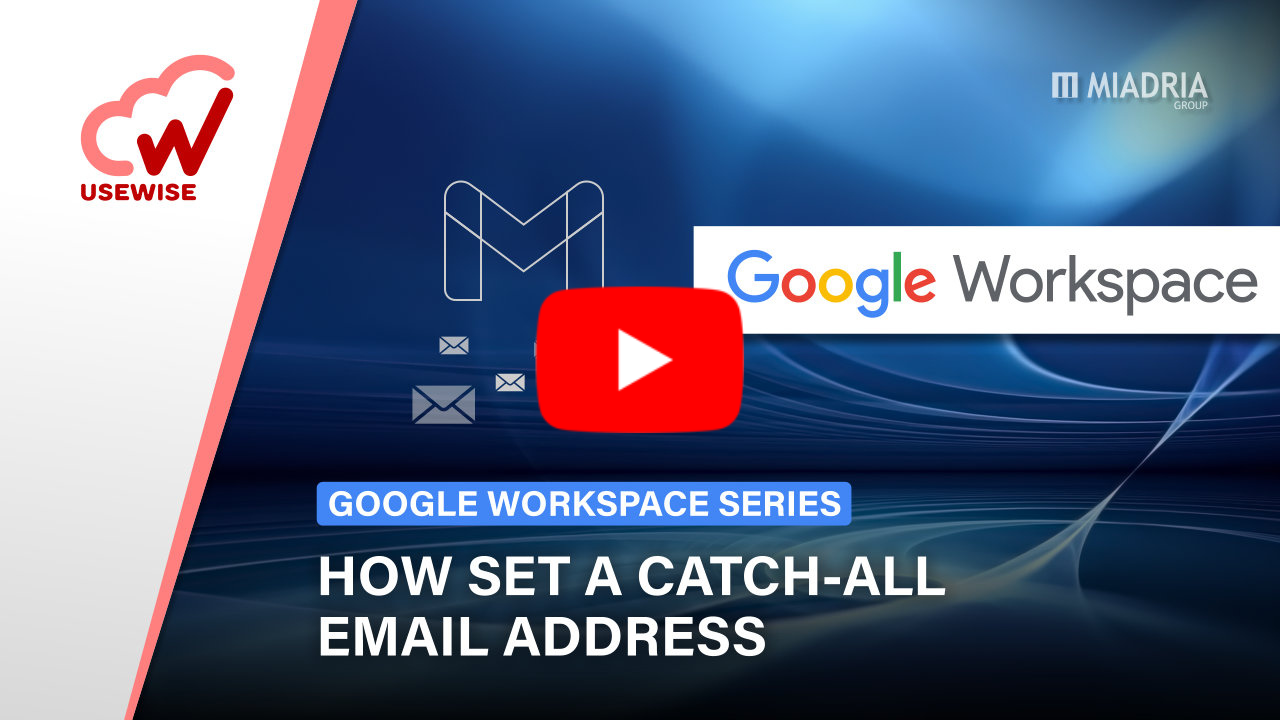 The catchall email account can be a dedicated mailbox or some other user account(s). On the UseWise™ YouTube channel, you can find a special video regarding this topic, with a step-by-step guide on how to set catchall email account.
Enjoy the video and share with us your thoughts in the comments below.