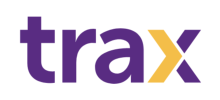 Miadria provides Trax solutions to our clients in consumer goods industry for a more accurate, consistent and reliable way to understand how consumer goods are performing in the marketplace, in real time.
Whether you are a manufacturer looking to optimize your in-store execution or to better understand your competitive landscape, or a retailer looking to improve operational efficiency and shopping experience, we have the right product for you:
In store execution for consumer goods companies – enables winning at the shelf with a comprehensive real-time view of store and field performance across all retail channels
Market Intelligence for consumer goods companies – delivers ongoing digitized measurement of in-store execution gaps, shelf compliance and competitive presence to maximize sales velocity
Perfect store for retailers – delivers an integrated solution to continuously measure, optimize and activate your store strategy.
Retail watch for retailers – discover what's happening in the aisles, quickly mobilize store staff for immediate in-store action, and elevate shopping experience.
Data science for consumer goods companies and retailers – interprets shelf conditions in the context of sales
Shelf blueprint – a predictive analytics and comprehensive planning service for the CPG industry. Complete your perfect store strategy with activation recommendations, macro space planning and shelf optimization designs.
Contact us at Miadria to learn more how you can gain advantage with Trax solutions.