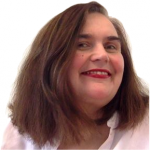 I am Adriana Baranek, CEO of Miadria Group of companies and I would like to tell you few things about what we do and how we serve our clients.
How do we describe Miadria Group?
Miadria helps companies become more profitable by using technology to transform their business.
We are successful in achieving this goal because of factors that distinguish us from other consultants:
Multi vendor approach
Each of the big technology players partners that are in their corner will go above and beyond to convince  you that only their technology is the right one for you. Miadria Group has relationship with multiple vendors, carefully selected and we have no vested interest in recommending one over the other to serve our short term goals. Our only goal is to serve our clients and to recommend to them solutions that are best fitted to their needs.
Each company is unique
We are aware that making changes to your current systems and business processes is not easy and that it is not something you can do over the night. We understand that you have working systems and existing business processes that are complex and justified. Miadria will work with you to find the model of cooperation, technology and timeframe that is best suited to your long term goals and that will not disrupt your day to day operations. We are not interested in pushing change upon your company that you are not comfortable with. Your goals are our goals and we will work together with you to achieve them.
Client needs come first
Client always comes first for Miadria. Our loyalty does not lie with our vendors but with our client and we will always be frank with you when we present some solution to you. We will protect your interest and always develop plan B that will be there for you if some technology is not up to its promise. You are our client and your benefit will always be our first concern.
We understand that technologies are tricky
Do you remember Nokia smartphones? Java applets? Besides these, there are so many other technologies and services that used to be big at some point in time and vanished from the face of the earth or become niche players. We are aware that technologies are tricky and we are constantly following trends, doing market research and have some proprietary methods to distinguish technologies that are there to stay from those that are soon to vanish. So far we were never wrong. Our clients benefit from this insight and they are constantly one step ahead of their competition because they use technologies that are in their prime.
These are not all but are the most important factors that influence our top notch ability to help our clients transform their businesses.
Miadria Group offers complete set of services to clients – from technical deployment and development of custom apps to satisfy their business needs to change management and training that will help with introducing new technologies as painlessly as possible. On top of that we provide business transformation and business intelligence solutions to help transform your business processes and impact your bottom line.
Contact us to see how we can work together to change the way you do business and increase your profitability. My personal email is adriana@miadria.com and I will be more than happy to provide you personally with more information.

Yours sincerely,
Adriana Baranek