Recently Google announced exciting news for Business Starter users – shared drives and pooled storage are officially becoming part of the Business Starter Google Workspace edition. This move will bring significant value to all small and medium-sized businesses that run their daily operations by utilizing the Google Workspace Business Starter. 
Pooled storage is a feature that allows organizations to combine and allocate storage resources across users within their Google Workspace tenant. It provides a unified storage pool that team members can share and use more efficiently. Pooled storage brings flexibility for the entire company because all users share all storage in the organization and administrators can easily set quotas and limits for specific users if needed. The total storage limit is the maximum amount of storage all of your users combined have available, and it depends on the number of licenses and Google Workspace edition your company has.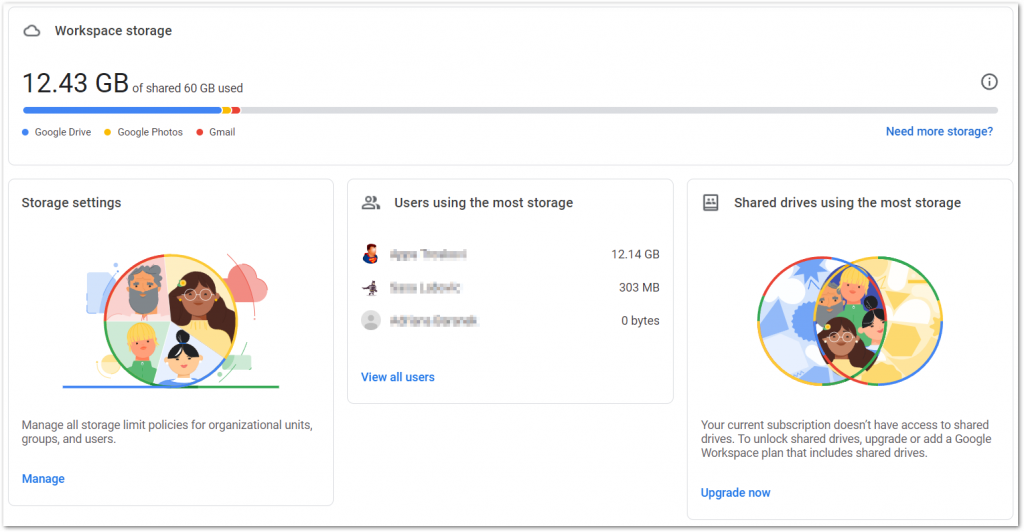 Google Workspace shared drives are a place where users can easily work and collaborate on non-personal documents in a simple and secure manner. Any file added to the shared drive is owned by the team. Often companies organize their work in a way that they have separate shared drives for different projects, departments and teams. Shared drives are integrated perfectly with other Google Workspace apps, they include different access levels, syncing files to the desktop, and collaboration with external people.
Beginning May 15, 2023, new Business starter users will have pooled storage by default, while the rollout for existing users will begin on May 22, 2023. After pooled storage rolls out to all existing Business starter users, shared drives will also become available. Find out more about this news on the official Google Workspace update blog.