One of the most recent Google Meet features is picture-in-picture mode, which brings so much in terms of both collaboration and multitasking. Sometimes it is hard to keep track of the meeting while having to respond to an email or do any other task. With this functionality, you can conduct your work while still staying on top of your meeting.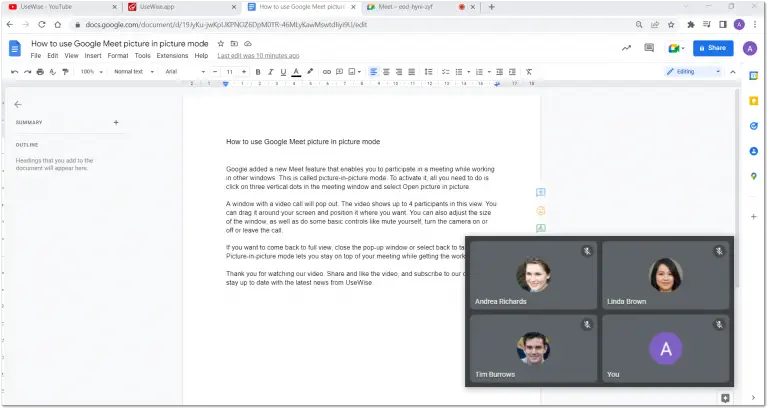 How does it work? Picture-in-picture mode allows you to get a small preview of the Meet window, with up to four participants that will float on your screen no matter which app or window you are interacting with. You can adjust and resize the window, move it around the screen and jump back to full view with just one click. Furthermore, you can pin multiple video feeds.
The rollout started in June this year, and it will be available to all Google Workspace customers and users with personal Google accounts. No action is required on your side, the feature will be automatically available, but note that for now it is only supported on the Chrome browser.
On the UseWise™ YouTube channel, you can find a video with detailed instructions on how to use picture-in-picture mode in Google Meet.