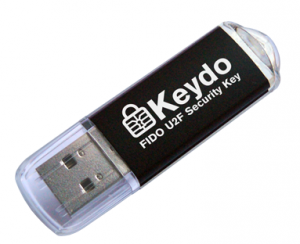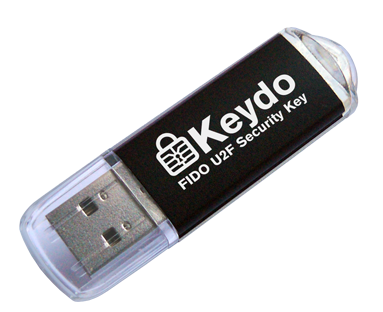 Instead of using more demanding solutions for second factor authentication with your cloud services, you can use efficient, cheap and simple FIDO U2F compatible USB stick with a wide range of benefits:
Easy to use and deploy (HID device: no driver required)
Full compatibility with Windows, Mac and Linux and Google Chrome
No security failure in case of key or password theft (Authentication requires both of them)
Private key storage based on smart card component( PKI / elliptic curves)
SSO implementations that support FIDO U2F specifications
FIDO (Fast IDentity Online) Alliance gathers a wide range of technology players (Google, Microsoft, PayPal, Qualcomm, Lenovo, Visa, MasterCard, Alibaba, RSA, NXP, ARM, Infineon, Oberthur, Gemalto, Safran, DELL, etc.) whose purpose is to specify and promote a simple and interoperable PKI-based security architecture (Public Key Infrastructure) to enhance users authentication security.
Contact us at Miadria to learn more.