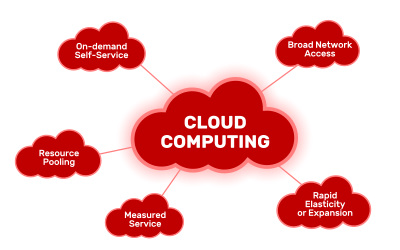 Cloud allows businesses to quickly adapt to the latest technologies for continued growth and provides a myriad of opportunities for future development.
Moving on-premise systems to the cloud and as-a-Service model, companies benefit from:
Economy of scale
Switching from CapEx to OpEx – stop spending money on data centers and pay what you really use
No more capacity & resource guessing – storage and computing power available when you need it
Speed & agility improvements – shift focus from maintenance of old systems to improving your business
Latest security at scale
Reducing risk of downtime, data loss and non-compliance
Using advanced technologies like AI, Cognitive & Machine Learning for Big Data and BI
Building new applications with DevOps practices
Integrating and automating processes in the cloud.
Achieving global presence in minutes
Cloud economics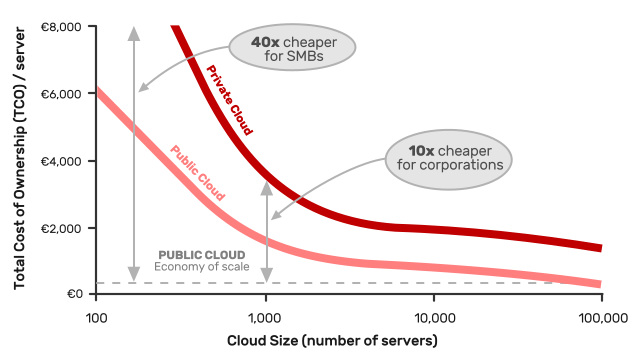 Summary public cloud vs. on-premise:
PUBLIC CLOUD
ON-PREMISE
Agility
New resource available in minutes — Automatization
New resource available in 6-20 weeks
Capacity
Elastic
Fixed
Price
Lower
Higher
Costs
Variable, OpEx
Fixed, CapEx
Presence
Global, in minutes
Local – limited with the number of data centers
Security Compliance
Always latest security tech
Industry-leading security teams 24/7
Native functionality & tools
Global certifications
"Do it yourself"
IT
Specialized – higher value
Unspecialized – (procurement, maintenance, capacity planning…)
Miadria has a proven track record of public cloud projects, partnerships and certifications with leading public cloud providers: Amazon Web Services, Microsoft Azure and Google Cloud Platform.
Our clients value the vendor-agnostic approach and multicloud management to get the best for their specific need.
Possibilites are endless — find out more on our web or contact us right away and lets explore them together.