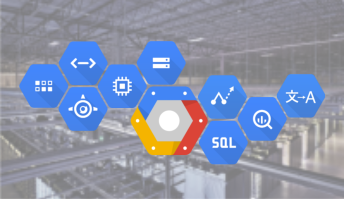 Build on the same infrastructure that allows Google to return billions of search results in milliseconds, serve 6 billion hours of YouTube video per month and provide storage for 425 million Gmail users. Mobile applications and extensions for Google Apps users using Google App Engine as well as high performance computing applications are at home with Google Cloud Platform and you can interoperate with other cloud platforms to move your data center to more than one cloud provider.
Global network
Google has one of the largest and most advanced computer networks. Google's backbone network has thousands of miles of fiber optic cable, uses advanced software-defined networking and has edge caching services to deliver fast, consistent and scalable performance. In fact, we even laid our own fiber optic cable under the Pacific Ocean.
Redundancy
Multiple points of presence across the globe provides strong redundancy. Your data is automatically mirrored across storage devices in multiple locations.
Cutting-edge computer science
Infrastructure innovation isn't just about hardware. Google has led the industry with innovations in software infrastructure such as MapReduce, BigTable and Dremel. Today, Google is pushing the next generation of innovation with products such as Spanner and Flume. When you build on Cloud Platform, you get access to Google's technology innovations faster.
Here you can start your own trial and get help from Miadria to utilize Google Cloud Platform for your needs.
Contact Miadria, Google for Work Partner so that we can help you build on Google Cloud Platform or we can build applications for you using proven Google Cloud platform.