Last year Google introduced some interesting marketing tools for Gmail, which can be used to create and send professional-looking emails to large groups of people. Earlier you didn't have the option to send personalized emails to many recipients, and you had to use special mail merge solutions.
Now, with the multi-send mode, you can easily create a newsletter, announcements, or marketing campaigns within Gmail, with the option to add up to 1,500 recipients in the To field. The recommendation is to use labels to create and manage mailing lists in Google Contacts, which will streamline the entire process furthermore.
Emails can be personalized by using simple mail merge tags like @firstname and @lastname. Each email has the unsubscribe button at the end, which takes the recipients to the unsubscribe landing page where they can opt out of future emails.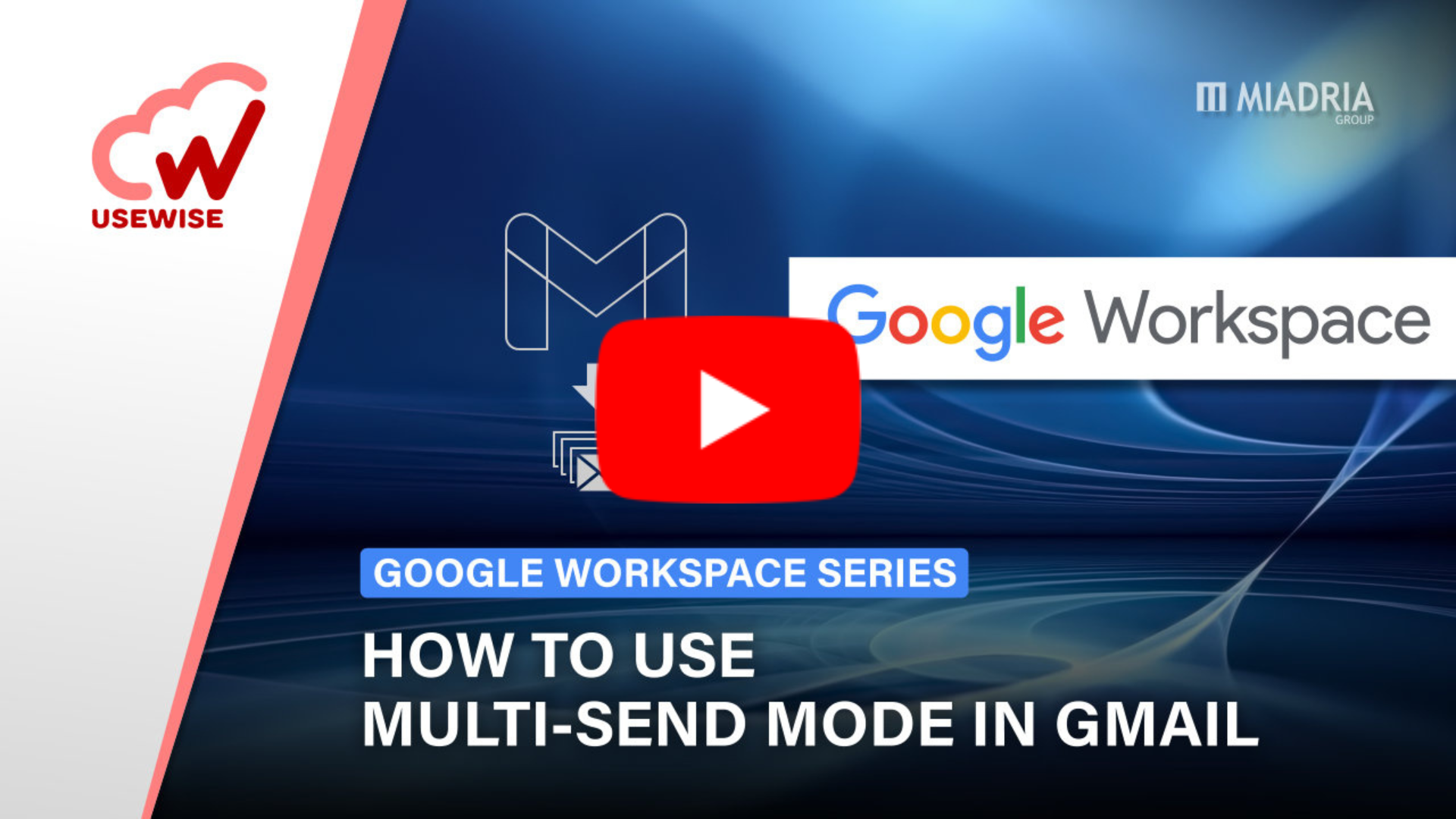 Multi-send mode is turning Gmail into an excellent tool for marketers and salespeople that need to quickly reach out to large audiences with customized content.
Gmail multi-send mode is available to the following Google Workspace editions: Business Standard, Business Plus, Enterprise Starter, Enterprise Standard, Enterprise Plus, Education Plus, and Workspace Individual customers.
Discover how using multi-send mode can help target your audience more effectively – check out our how-to video on the UseWise™ channel.