One of the pillars of 4th Industrial revolution, or Industry 4.0, is transforming companies to use data for informed decision making.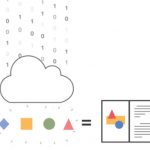 However, the volume of data is already huge and new data generation is increasing at dizzying rates: from diverse sources within an enterprise through external sources such as web and social to highly unstructured signals of customer sentiment and IoT sensors – all needing to be captured, analysed and used efficiently at scale to deliver business insight.
Forget about expensive, slow to set up and difficult to upgrade on-premise systems for this task – the cloud will get you all the analytical insight that you need and more:
Build and deploy big data analytics applications quickly and easily
Rapidly scale virtually any big data application including data warehousing, clickstream analytics, fraud detection, recommendation engines, event-driven ETL, serverless computing, and internet-of-things processing
Support any workload regardless of volume, velocity, and variety of data
Fully interactive reporting dashboards
At 1/10th the cost of traditional solutions
Fully managed, petabyte-scale, serverless data warehouse
Managed, distributed, serverless computing for big data
Powerful services to load and analyze streaming data
Secure, durable, highly scalable storage with a broad set of engines
Cloud-native machine learning and intelligence to address a wide variety of use cases and needs
No large upfront investments in time and money to build and maintain infrastructure. Run code without thinking about servers. Pay for only the compute time you consume.
Deliver rich, fully interactive and stunning data reporting
Miadria delivers custom tailored Big Data and BI solutions with leading technologies like Google BigQuery, Amazon Redshift and Microsoft Power BI. Contact us!