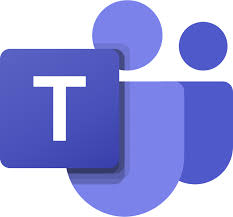 Good communication and collaboration have never been as important as for the last few months when lots of people were engaged to work from home. If you are armed with good office productivity tools you are unlikely to experience any problems in those fields.
One of the tools that we wanted to present to you in our newest video is Office 365, with all well know apps like Word, Excel and many others. We put a special emphasis on Microsoft Teams, a popular platform for teamwork, and guide you through the main Teams features and also show you real-time document sharing and editing.
With Microsoft Teams, you can easily connect with your colleagues or business partners using mail, chat and video conferencing. You can work together on the same document without having to open another application, it is all integrated into Teams – all Office 365 productivity tools are available and accessible through Teams. Teams enables you to keep all your team's chats, meetings, files and apps together in one place. You can also easily integrate additional cloud storage or third-party apps and customize Teams according to your preferences.
Getting the job done efficiently no matter where your team members are is essential at the moment. With Microsoft Teams, you get a single platform that covers all your needs and your team can really work together as one.
Check out the video and make sure you subscribe to our Usewise channel.
Contact us and dive into a new world of efficiency, productivity and employee satisfaction.