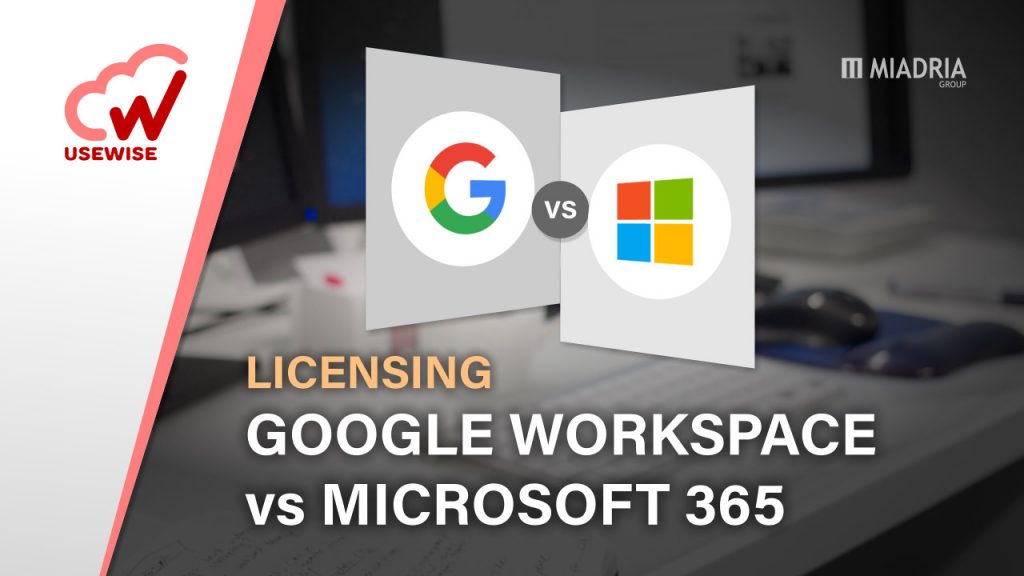 We already discussed in detail how Google Workspace compares to Microsoft 365 in general, but we also wanted to cover the topic of licensing separately and how these two office productivity suites compare in terms of licensing policy. 
Till October this year, Google offered only three editions of G Suite and had a pretty simple and straightforward licensing policy. With the advent of Google Workspace, many features have changed and improved and Google presented us with some new plans and editions.
Google Workspace has a new approach to licensing where companies are divided into two segments – business and enterprise. With the new licensing policy, Google Workspace offers more flexibility and a new way of thinking that is more in line with Microsoft 365.
The key step in choosing the right licensing strategy and model is consulting. We can't emphasize enough the importance of consulting the right people who understand licensing policy and can help you in deciding which plan is right for your business needs.
We have years of experience in consulting and many companies have become more innovative and productive thanks to the solutions they use based on our recommendations and expertise. So feel free to reach out to us and find out what we can do for your business. Explore our comparison video.