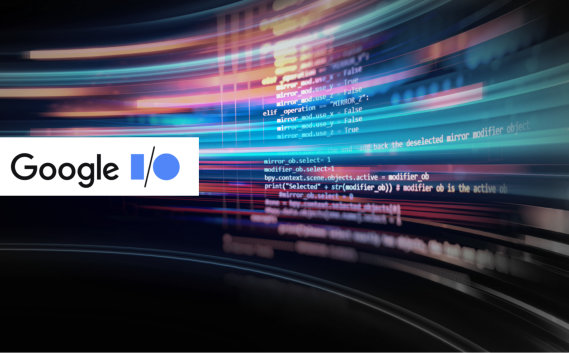 We truly enjoyed this year's Google IO and we are very excited to present you with some innovations and announcements from the conference.
Following up on our previous video where we discussed news from Google I/O that concerned the developer community, we made another video that will be interesting to consumers. Although we have years of experience in development, we are also the consumers of various Google products that make our everyday lives much easier.
Regarding the news – almost every major Google product is improved – Google introduced the first beta release of Android 12 and the new design language Material You. There are significant changes regarding the Wear OS where Google paired with Samsung to create smartwatches that will include some of the most popular features from Fitbit. Google Photos, Meet, Maps, and Chrome are becoming more intuitive as well, and the Smart Canvas feature brings collaboration in Google Workspace to a whole new level.
Probably the most fascinating is the announcement of Project Starline which represents the future of video conferencing. We talk about all these new features and products in more detail in our latest UseWise video.
Contact us if you have any questions or if you are interested in any of these solutions and products, we would be happy to provide you the more detailed information. Don't forget to subscribe to the UseWise channel to stay up to date with more news and announcements!