In our new video, we give you a basic overview of how the new world compares to the old world regarding storage. You will find out how most popular cloud drives such as Google Drive and OneDrive resolve some old-world problems related to the hard drive.
When it comes to security, reliability, and ease of use – cloud storage is an absolute winner, whether you want to use Google Drive or OneDrive. Google Drive brought collaboration and security capabilities and OneDrive followed.
With cloud storage, you will get as much storage as you need as well as the excellent collaboration tools that give you the ability to work on documents, sheets or presentations with a number of people simultaneously. Cloud storage allows you to upload your files to the cloud and access them from any place and any device. You can also share those files with friends or colleagues and synchronize them across different devices.
Version history is a very useful feature of cloud storage which enables you to restore previous versions of files – changes are stored as versions with easy rollback which is very important in case of virus infection, or if you just decided that you're not happy with the current version of the file.
There is an option to download cloud drive desktop client and store your files locally, edit them offline and they will be synchronized once you connect to the internet.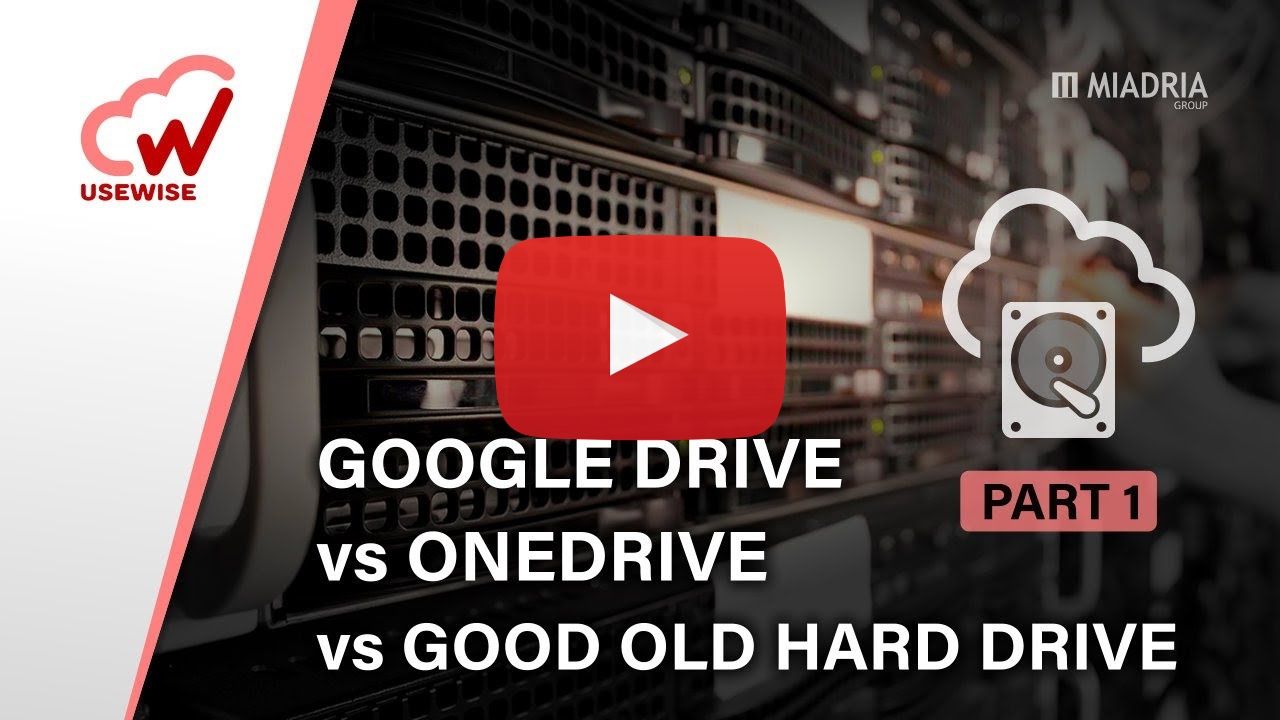 Since this topic is very interesting and many people have second thoughts about what to use, we decided to make two videos, and here are the links to part 1 and part 2.
Contact us and dive into a new world of efficiency, productivity and employee satisfaction.