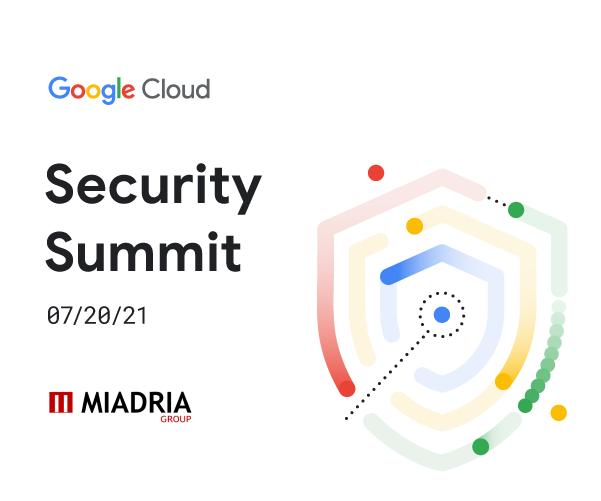 Reserve your spot for one more exciting event ahead and that is the Google Cloud security summit which will be held on the 20th of July at 18:00 CEST.
You can learn how you can stay ahead of the next generation of threats with Google Cloud – whether you need to keep your organization secure in the cloud, on-premises, or in a hybrid environment. This is a great opportunity to get fresh insights from industry leaders and engage in interactive sessions that can help you solve your most critical security challenges. During sessions, you can post your questions in an interactive Q&A forum and get answers in real time from subject matter experts.
Find out more about the event in our newest video on the UseWise™ channel and feel free to register using the following link. You can find useful information on Google security in the following whitepapers – Google security whitepaper and Google Workspace whitepaper.
Don't miss a chance to learn how Google Cloud can help you solve your business's toughest security challenges. See you at Google Cloud Security Summit!