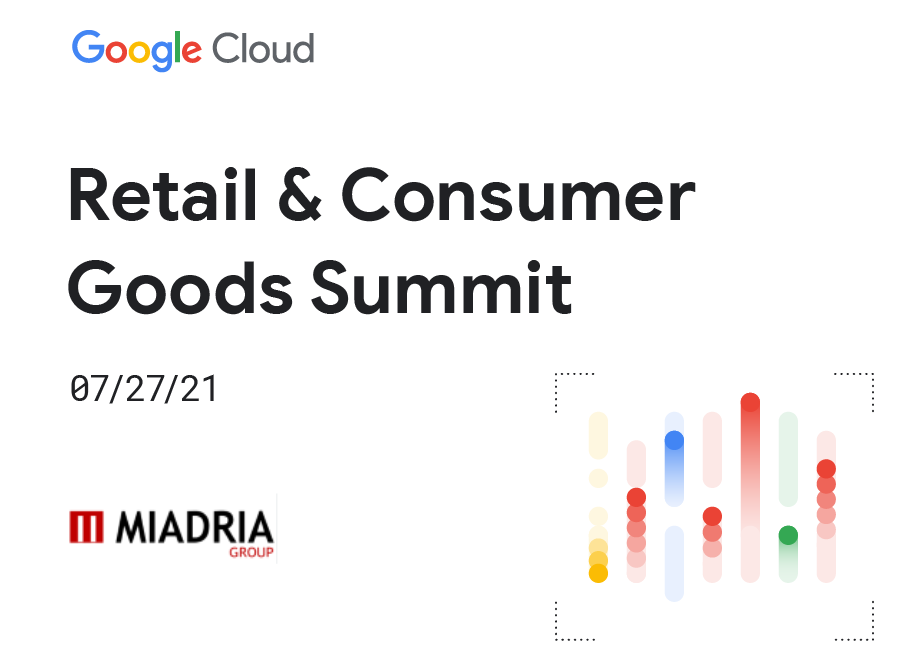 We are happy to announce Google Cloud Retail & Consumer Goods Summit – a digital event that will help leaders delight customers through creative, data-driven experiences.
Join us on Tuesday, July 27, 18:00 – 20:30 CEST to learn how some of the world's leading retail and consumer goods companies like Ulta, Albertsons, IKEA, and L'Oreal are using Google Cloud AI, machine learning, and data analytics technology to accelerate their digital transformation.
Gain insights to help you harness the power of data to make smarter business decisions and drive innovation in your business. During the event, you will be able to hear what's new from industry leaders, gather insights from interactive sessions and engage with Google Cloud experts, partners and customers.
Check out our invitation video on the UseWise channel and register for the event using the following link. See you at Google Cloud Retail & Consumer Summit!