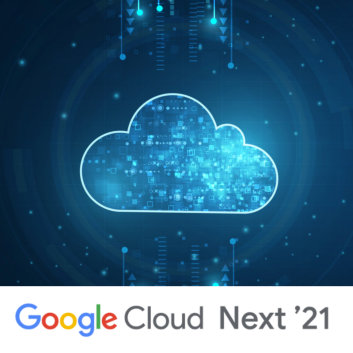 This year's Google Cloud Next conference was a three-day event, held virtually due to pandemics, from 12-14 of October. Thousands of business leaders, developers, and cloud learners from all over the world have joined for live keynotes, interactive demos, breakout sessions on one of the most popular cloud computing events in the world.
Topics included AI & ML, application modernization, business application platform, data analytics, databases/data management, industry transformation, infrastructure, Google Workspace, and security.
One of the most important messages from this year's Next was this new multi-cloud approach that Google is promoting. Google presented several solutions that work well with others, for example, Google introduced BigQuery Omni, which lets you analyze data across clouds – in the Google Cloud Platform, AWS, and Azure. Regarding Google Workspace there is an obvious integration with GCP, and we can expect innovations in that field as well.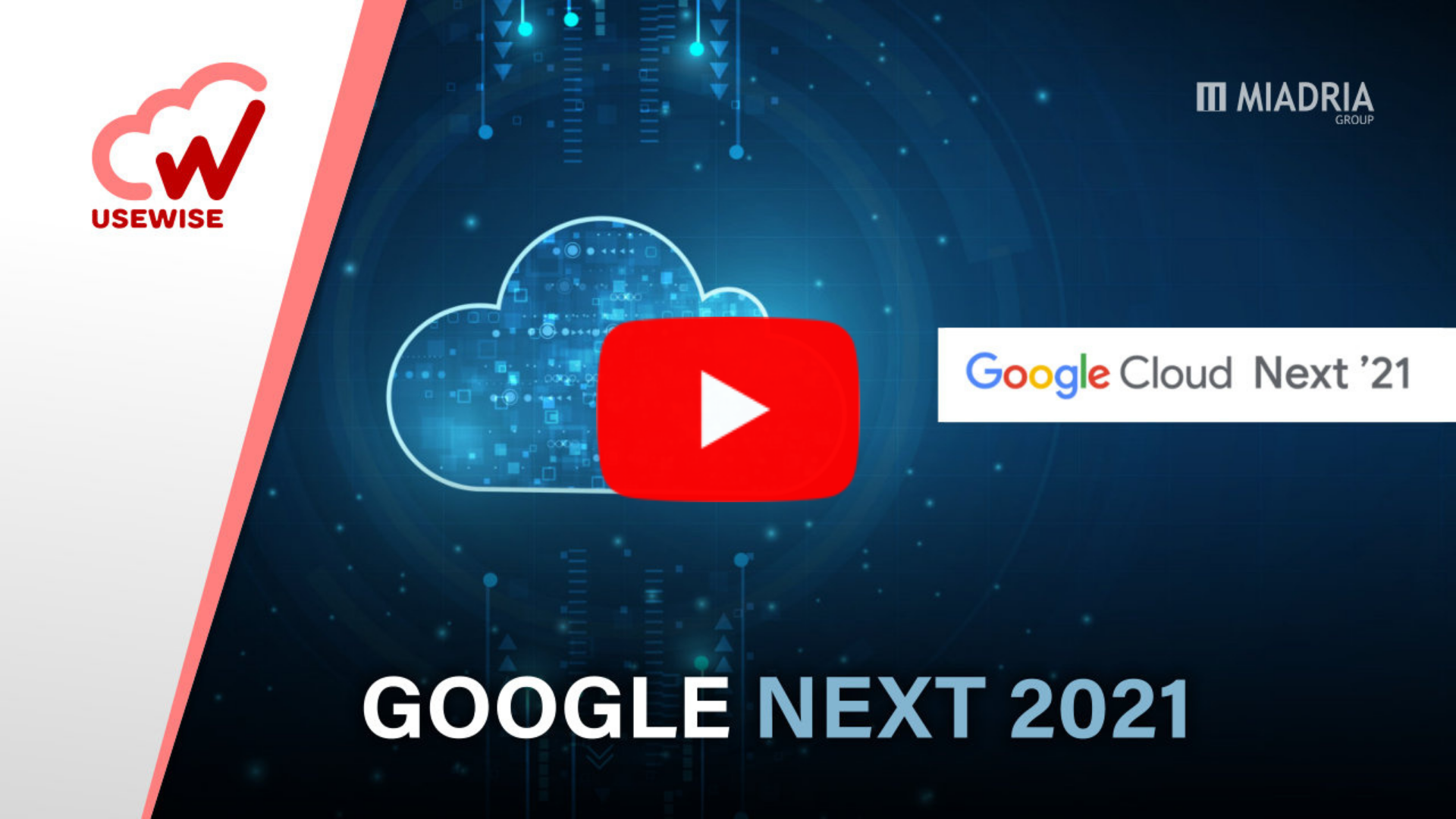 Find out more about Cloud Next 2021 in our video on the UseWise channel and don't forget to subscribe to stay up to date with the latest news and updates.
We are here if you need any assistance with a multi-cloud approach, feel free to reach out to us with your questions and comments.