lluminating the path to new customer interactions
Late last year Meraki launched the world's first enterprise AP with integrated Bluetooth Low Energy beacon technology. Beacons can be put to use in a couple of significant ways. Since many beacons are small, light and portable they can be attached just about anywhere and are particularly useful for items which need to be tracked. Meraki tried this out by attaching a beacon to one of our skateboards and even to the collar of one of our office dogs.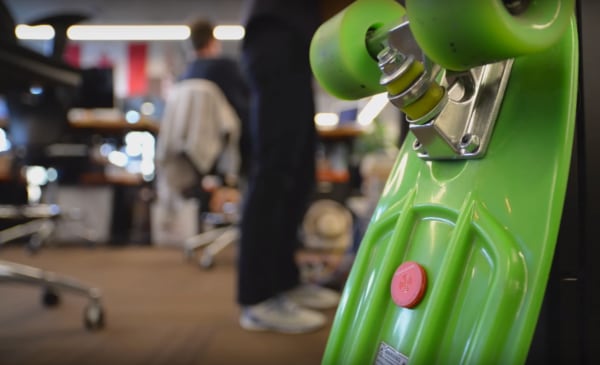 Thanks to the low maintenance requirements and long battery life of some beacons, this application of the technology is perfect for keeping track of valuable equipment in a large organization. A hospital could use beacons to keep track of beds or expensive portable x-ray equipment as it moves around the building, or a school could attach one to an iPad cart.
While this form of tracking exists with other technologies, like RFID and NFC tags, Bluetooth beacons have the advantages of more predictable range and being able to communicate bi-directionally to drive actions on a compatible mobile device app.
Focusing on the latter, let's look at an example of how beacons can be put to use to improve customer brand engagement by delivering a seamless experience. They'll use a coffee shop as an example.
Setting the scene
John is a big fan of Michelle's Coffee Shop. In order to reward his loyalty, rather than issuing a physical card to get lost in his wallet, Michelle commissioned an app which is beacon aware which John was happy to install on his phone.
Step One
John knows he'll be in a hurry in the morning and won't have time to line up for coffee, so he places an order for his cappuccino and a banana using the app before leaving home. He also provides an approximate time window when he'll arrive at the coffee shop.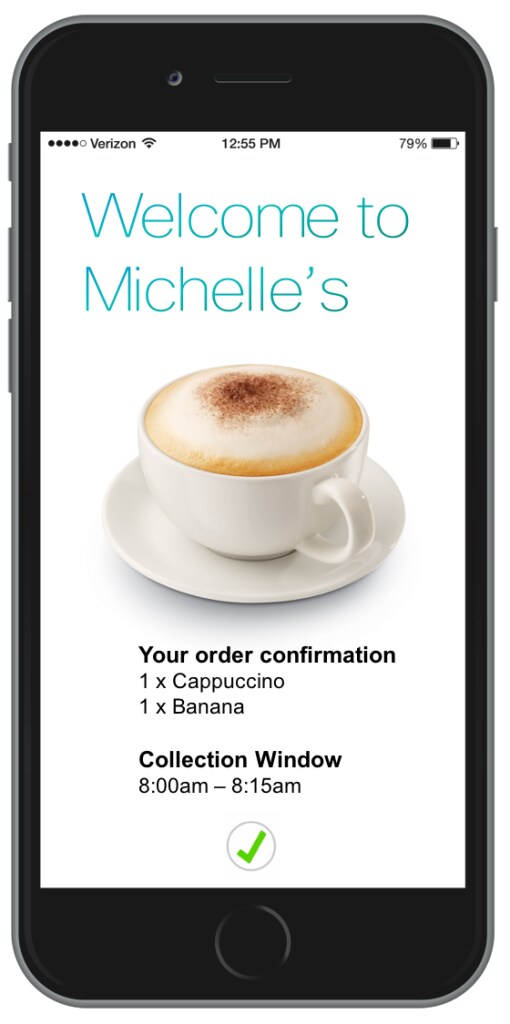 Step Two
On arrival at Michelle's, his phone 'sees' the Meraki BLE enabled AP. The app will then alert Michelle's computer system, via its regular internet connection, that John has arrived. By way of acknowledgement, a notification will pop up on John's phone confirming his order is in preparation.
Step Three
A freshly made cappuccino is prepared and delivered directly to the collection point, together with a fresh organic banana.
Step Four
A second notification is sent to John's phone confirming his treats are ready to go, at the same time prompting him to make an optional tip and enclosing a receipt.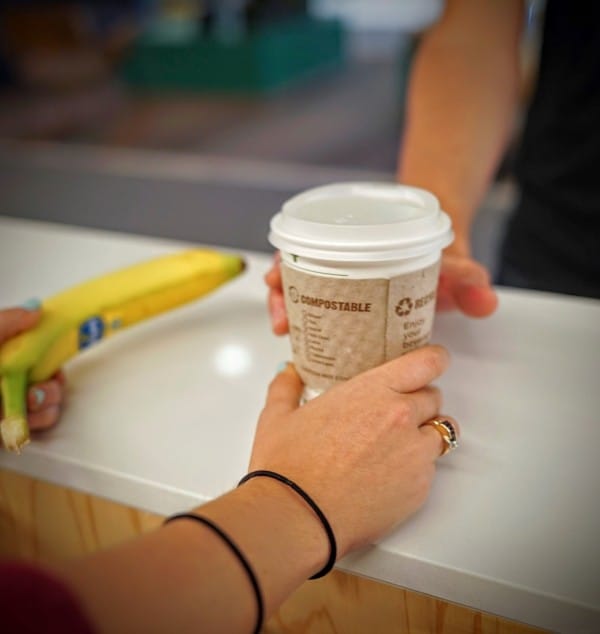 Step Five
With treats in hand, John gains another loyalty point and is quickly on his way.
This simple example neatly illustrates just one of the many potential use cases for beacons. With their inclusion in every MR32 (indoor) and MR72 (outdoor) access point, the possibilities for improved efficiency, analytics and engagement are many. In addition, this is an opt-in technology, a crucial advantage in gaining consumer trust. The consumer elects to use an app like this, on the understanding that they derive benefit in the form points and a more seamless experience with the brand which has won their loyalty.
With WiFi coverage approaching ubiquitous, integrating beacons into a powered AP makes sense. One piece of hardware to manage, and no need to worry about batteries.
Meraki'll be back with another simple example soon. In the meantime we hope this gets your creative juices flowing imagining all the interesting ways beacons could be put to use. They'd love to hear your ideas. Why not share via Twitter or our online community.